ARMA has many remarkable elements that will make your teaching experience more streamlined, personalized, and flexible. Whether you are considering ARMA for your classroom, or if you are already making use of this groundbreaking resource, we have some tips that can help you to utilize all of the Anthology's unique features in your teaching! Keep reading to learn more about what is possible in ARMA!

Create Your Free Instructor Login!

Finding what is new in arma
New updates are added to the Anthology on a regular basis. Check this page to add the latest and greatest content to your courses, and get a sneak peek of what is soon to come!
Using pre-set course packs
ARMA offers a variety of options when it comes to building your course. While you can fully customize your course by browsing the Anthology and adding your desired articles, commentaries, and scores, there is an even faster way to get your class up and running!
Pre-Set Course Packs allow you to use ARMA's suggested materials to create your course, and give you the ability to make your own edits. This is an excellent option for those looking for an efficient way to create a course, with the freedom to make changes at any time.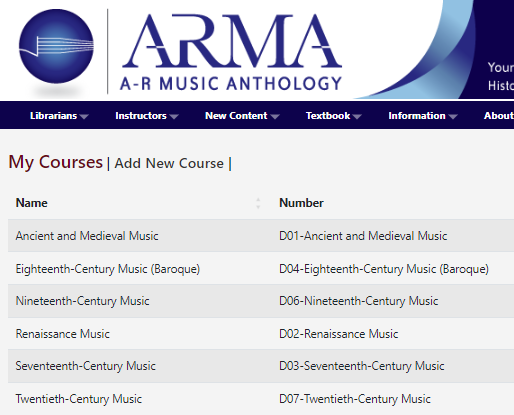 finding more information
If you are looking for one place to find all the most important information about ARMA, see our About Page. You can find information about:
ARMA's Main Features
Site Licenses
Presentation and Accessibility
User Testimaonials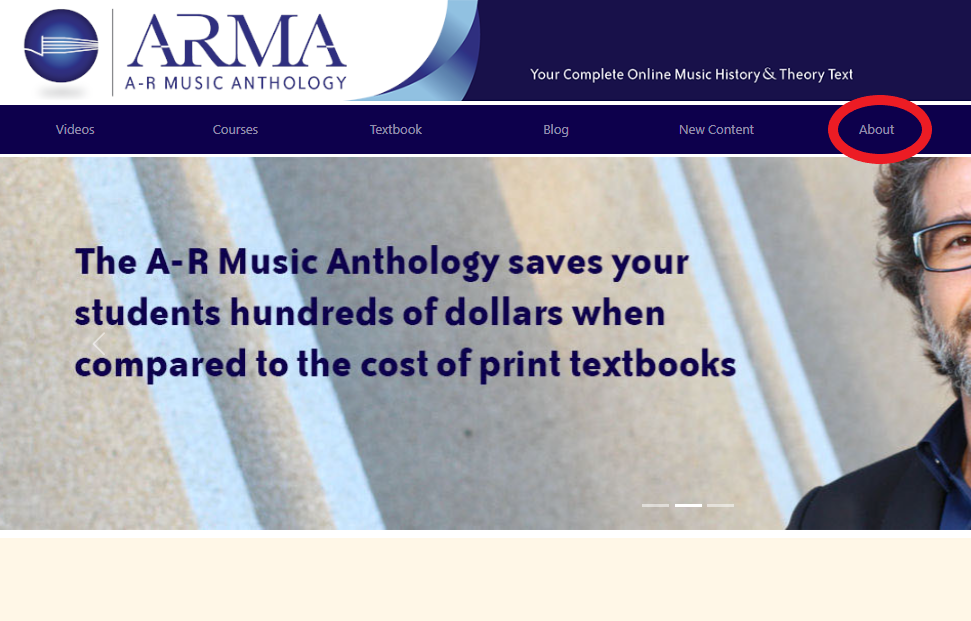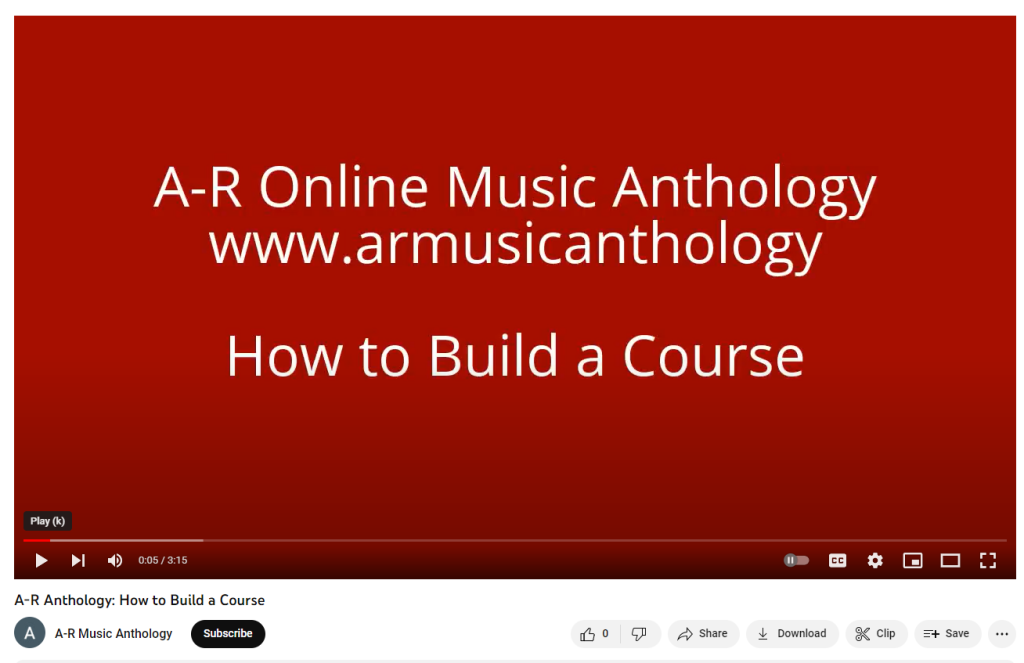 Getting help with using ARMA
If you need any help with the website, or with building your courses, we have multiple resources that can help!
try it out for yourself!
Once you try it for yourself, let us know what you think!