ARMA lets you view the students who subscribe to your course, and it's easy to do!
Whenever you want to check their subscriptions, return to the "e-vite" button that you used to invite your students to your course to review their status.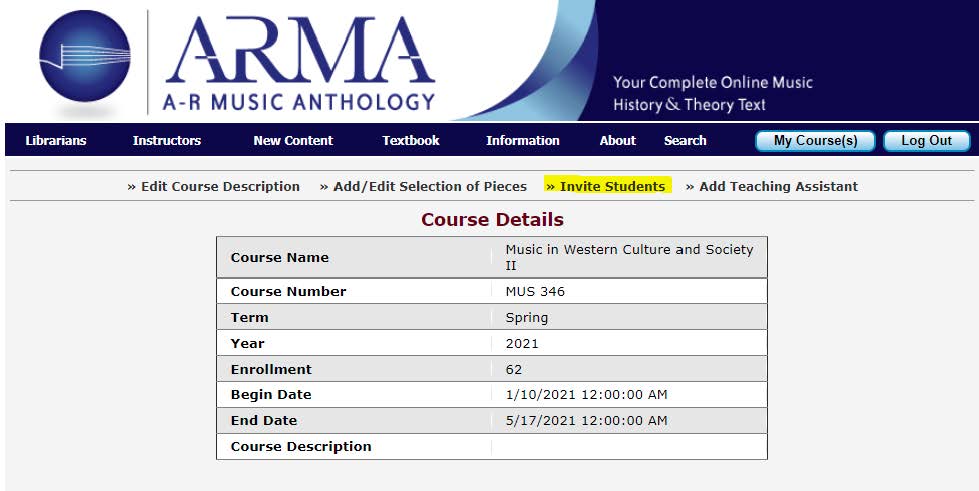 The status appears on the right side, with those subscribed marked as enrolled, and those who have not subscribed remain invited.
If the results are you what you expect, please review those enrolled to see if the email address they registered differs from the one you used to invite them to your course.