Attention all ARMA site license holders! We are streamlining how users access the Anthology via an institutional site license login. Prior to the update, users were prompted to click a button to enter the A-R Music Anthology website. The button was easily overlooked by some of our users, causing unnecessary access issues.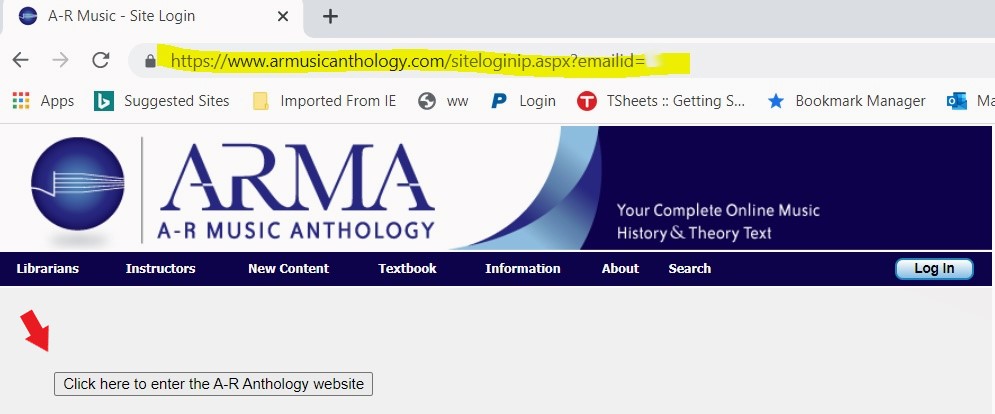 With the update, your ARMA site license access link will immediately log you in and take you directly to the Anthology–you no longer need to click an additional button to enter the site! We plan to implement this change around 8:00 pm CST on Monday, September 27.  This update will not affect current courses/adoptions nor will it have any affect on how non-site license holders access ARMA.
If you have any questions or issues with the update, let us know!